The "Female" rapper Young M.A has a dildo out. Seriously, it's a real thing.
When I first heard she had a toy I was hoping it was a clitoral stimulator ( A clit sucker) but no. It is a strap on. A relatively large one at that.
A 7 inch Strap On
The rapper let the world know about her new sex toy venture on Instagram. Incase you're a little older like myself and are trying to put a song to a name, think  "Oooooou". That's the only one I know well. If that didn't help I'm sorry. If it helps, she rapped about getting a girl to deep throat her.
Anywho..
The 7 inch strap on named "Play NYCe".  which she released in a partnership with Doc Johnson (The Cadillac of strap-ons in my opinion) will be available for purchase starting March 13 for $49.95.
Which is a pretty great price.
You can Get The Starter Set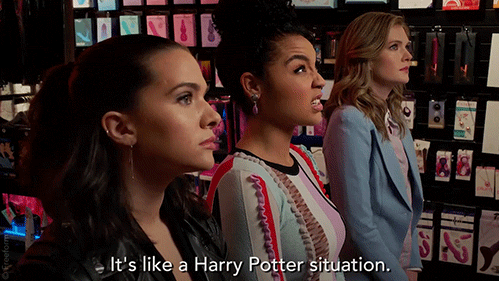 For a little more you can get the strap on starter kit.
The Play NYCe strap on is part of the  Vac-U-Lock family line. I can attest to the sturdiness of the Vac-U-Lock. It's not coming off sis. Ride it.
The strap-on kit has everything you need to either start or upgrade your strap-on collection. If your'e a beginner it will get you started right. You get three dildos! That should definitely start you off with some options. It also comes with a harness, vibrating plug, lube and maintenance products. Young M. A. Wants you to be about that life!
It's Light Skin If It Matters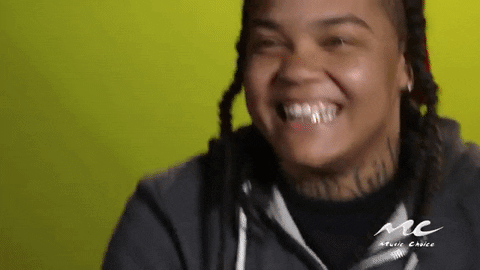 In keeping with the fantasy of Young M. A. strapping you down, the dildos are all caramel-colored and made from dual-density ULTRASKYN with a soft exterior and firm core. Every product in the patented Vac-U-Lock system is designed to help you create any strap-on or toy you're in the mood for, and it's as simple as popping on the attachment of your choice. Which in this case would be the artificial penis of your female rapper crush.
We're not judging sis, you get yours.
You can buy the set and the individual dildo here