Renew You Body Butter Changed My Face and Life!
As I've gotten older, age has started to set in. It didn't start subtly either. It started as crows feet looking me dead in my face at the age of 31. In that instance I knew my days of neglecting my skincare were over. It was time for a change.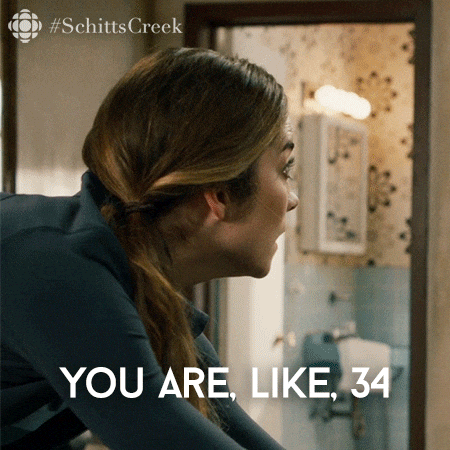 Being that I am now very particular with what I put on my face, I searched specifically for natural based products, preferably a small business owned by a black woman. In my search I found Renew You Body Butters facial system.
Im a skeptic, don't usually keep up with regimens long enough to see change and I take my job in vetting products seriously, so for this product review I set some key variables.  I tried it for an entire month, on a fresh cycle, and I missed no days.
Let me take you on my journey.
Day 1- Not much, I washed my face. It smelled amazing (I love lemongrasss) and I felt my face was pretty clean.
Day 2 – Yall! My face was baby bottom smooth, seriously. The moisturizer is light and balmy. Usually I am not a fan of moisturizers because  don't like the feeling lotion leaves on my face. This one is oil based. Another favorite of mine is the apply cider vinegar based toner. Obviously I didn't see much on Day 2 but I already loved how my pores looked afterwards.
Let me give a break down of what were working with here :
Organic Facial Wash
The facial wash is made with organic black soap. I love Black Soap. The black soap is what gives it the cleaning power while being gentle on your skin.Its also filled with shea butter and essential oils to add moisturizing and protective properties.
Organic Facial Toner
The organic toner is the perfect addition to any skincare routine. Baby! This toner get your skin all the way together, balance your skin PH, and add a layer of protection to keep it healthy and glowing. Im pretty sure the Apple Cider Vinegar is what added so much glow.
and Lastly
Organic Facial Moisturizer
The facial moisturizer left me feeling light, soft, and dainty every time. It applies super smooth and evenly, and most importantly, it all soaks in your skin. I love love love how my skin feels afterwards.
Jumping to Day 21 –
My skin had been glowing for about a week now, and I knew it was getting the nutrients it needed, however I felt I likely needed to give it a little deep clean to get the full benefits.
I headed over to my favorite esthetician and had a consultation. After my first session of microdermabrasion and a jelly facial, I was able to see all of the hard work the Renew Your Body Butter was doing. It was magical!
My face was bright and tight. My pores were tiny and the toner worked even better.
Day 30 – it was clear that this would be here to stay. I loved my month long experience, and the results. The small bottles last a long time. Im about half way through and it been a little over a month. Breakouts are a thing of the past, my skin has never been clearer and I don't feel as if my face id clogged with chemicals.
This is definitely a YES from me!
You can check out the 3 step system, along with the complete product line online at renewyoubodybutters.com